Binding Carpets
Carpet Binding uses a continuous thread which is machine stitched around a carpet creating a protective edge preventing the material from fraying.
At Jorgus Carpets we offer a quality carpet Binding service making it inexpensive to turn carpet remnants into attractive rugs, and mats of any shape.
Using your left over material or off cuts from a carpet installed, we will use quality wool yarn from our extensive stock, to colour match your pieces.
We will cut your carpet to size or cut multiple pieces and square them off before overlocking them.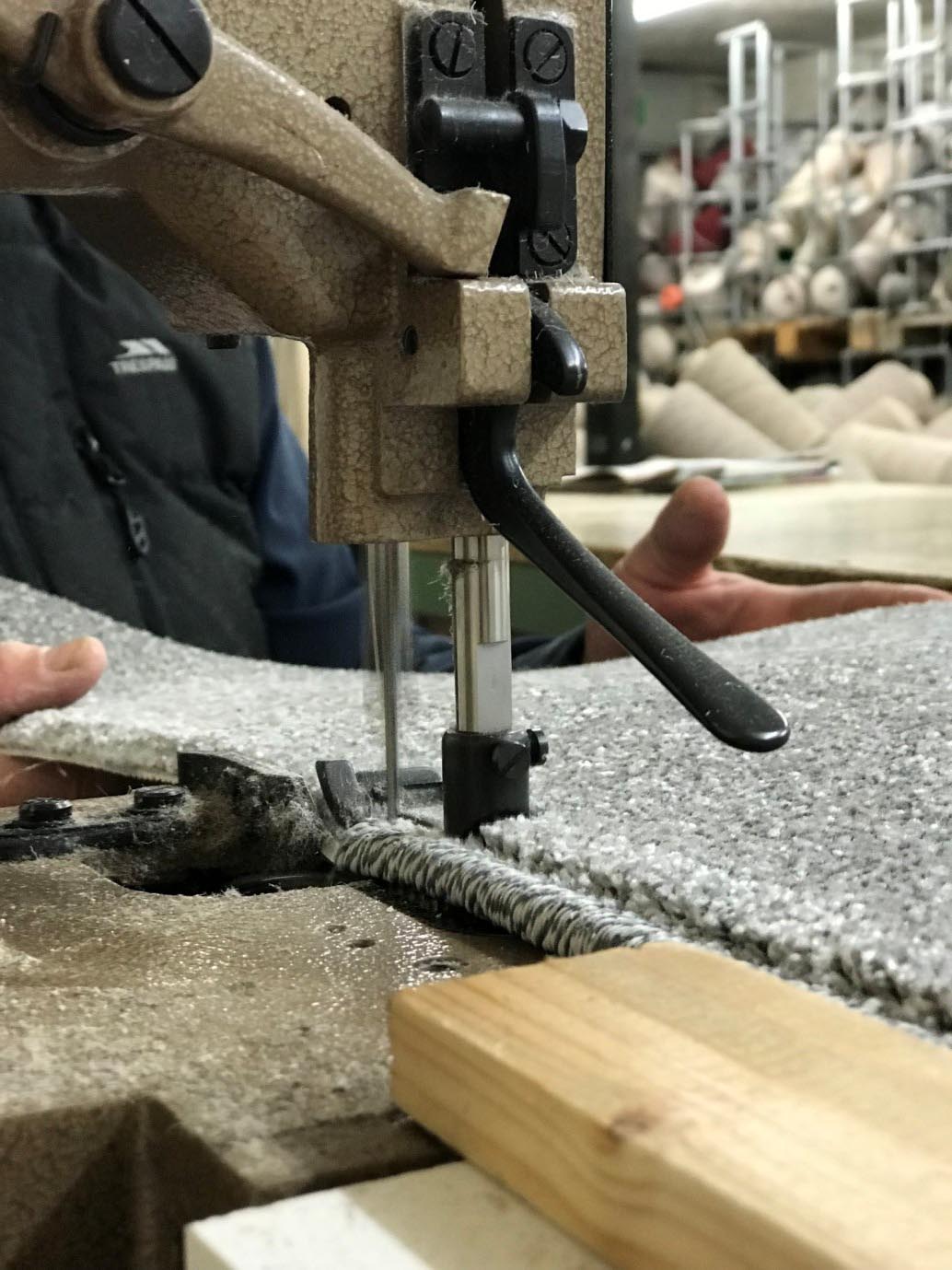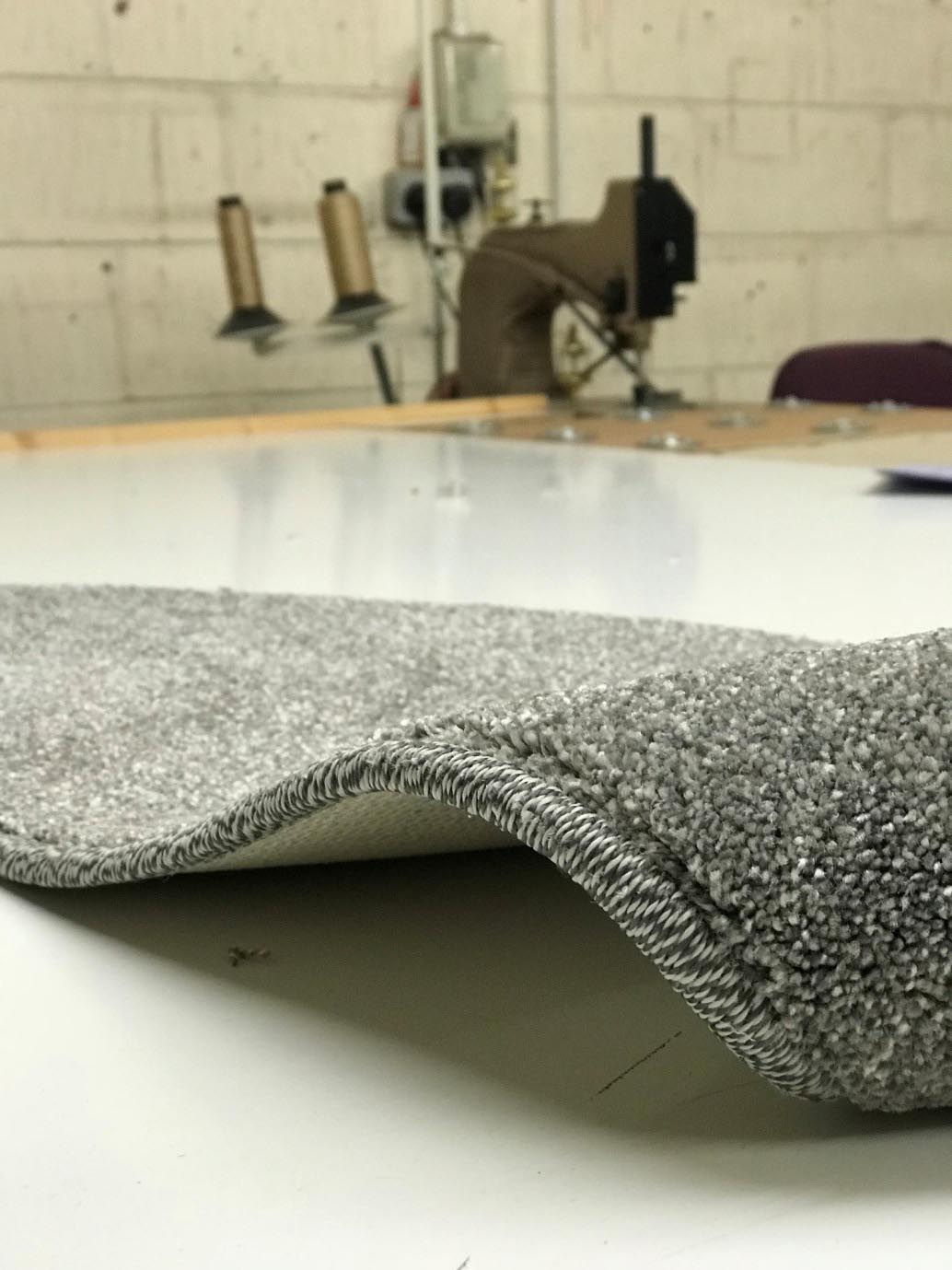 Carpet Binding Lancashire
Carpet for Caravans, Motor homes, car boots, boats, Church pews and many other end users can be cut to shape and over locked to fit perfect.
We supply carpet binding services across Lancashire, Greater Manchester and the Noth West, including Adlington, Blackburn, Bolton, Chorley, Horwich, Leyland, Preston and Wigan.
Contact Us
For more information about carpet binding in Lancashire, please contact us on 01257 482636 or fill in our Contact Form.